Altitude 95 Flight Training
10770 Jamacha blvd, space 125
Spring Valley, CA 91978
Tel / Fax 1 (619) 670 5264
email : Jean-Jaques Bellier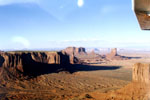 Hello,

my name is Jean-Jacques Bellier, I'm a Certified Flight Instructor, owner of Altitude 95 flying club and I have been teaching flying in San Diego since 1982. Altitude 95 uses several other flight instructors and we can teach from Private to ATP, single and multiengine or we can also fly you to some of the most beautiful places in the world just a few flight hours away from San Diego.

Altitude 95 does not have a fleet on its own. Instead we use airplanes from other flying clubs like: Sorbi and AFAC, which gives us a fleet of more than 70 airplanes ranging from the Cessna 150 to the Cessna Citation.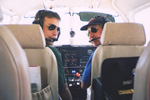 The exceptional weather conditions of Southern California allows us to fly year round with practically no interruptions. I hope that the above conditions as well as the location of San Diego will suit you and that I will soon have the pleasure to fly with you in California.
Jean-Jacques.
Bonjour,

je m'appelle Jean-Jacques Bellier, Instructeur Certifié Avion, propriétaire d'Altitude 95 et j'enseigne le pilotage à San Diego depuis 1982. Nous sommes plusieurs instructeurs francais pour les élèves peu familiers avec l'anglais et plusieurs instructeurs Américains. Nous enseignons du Pilote Privé au Pilote de Ligne sur mono ou multimoteur et nous pouvons aussi vous emmener dans certains des plus beaux endroits du monde à quelques heures de vol de San Diego.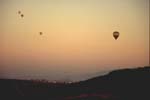 Altitude 95 ne possede pas de flotte propre mais utilise les avions d'autres clubs : :Sorbi et AFAC , cela nous donne accès à une flotte de plus de 70 avions allant du Cessna 150 au Cessna Citation.
Les conditions météo exceptionnelles de la Californie du Sud permettent de piloter toute l'année sans interruption. J'espère que les conditions offertes, ainsi que la situation géographique privilégiée de San Diego vous plairont et que j'aurai bientôt le plaisir de piloter avec vous en Californie.
Jean-Jacques.